Welcome to my personal webpage. On this site you'll find my astrophotography work and information about my professional profile and collaborations.
I am Aleix Roig. I live in Prades (Tarragona, Catalonia – Spain) where I have the Astrocat Observatory. I work in astronomy management and outreach at Parc Astronòmic Muntanyes de Prades @parcastroprades and Mizar Xperience @mizarxp . Our project focuses on astrotourism and the protection of the dark sky.
I would like to thank my wife and my family for all their support, and to all the people that inspired and helped me along the way. Now more than ever "if we have seen further than others, it is by standing upon the shoulders of giants" (Sir Isaac Newton).
LANDSCAPE ASTROPHOTOGRAPHY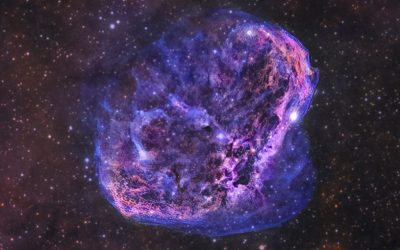 The Crescent Nebula, NGC 6888, is located some 5,000 light-years away from Earth. It is surrounded by huge clouds of gas and dust in the constellation of Cygnus. NGC 6888's central star is classified as a Wolf-Rayet star (WR 136). This star will become a supernovae in...